Faiek Davids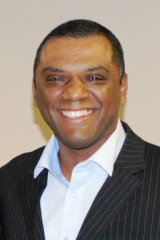 ​Mr. Faiek Davids is currently the Deputy Head of the Special Investigating Unit since 2003, though there was an absenting period from mid June 2009 to May 2013. The SIU has developed a reputation as one of the country's premier anti-corruption agencies during Mr Davids' tenure.
Mr Davids also enjoyed an extensive previous career with the National Prosecuting Authority and the Scorpions which spanned 15 years, wherein he played an extensive role in its inception and policy development.
His professional expertise covers the following areas:
· Specialist prosecution and criminal litigation in areas of organised crime;
serious economic offences; corruption and other serious criminal
matters;
· Prosecution management and public policy development:
· Overseeing the development of the Scorpions operational blueprint;
organizational policy during its inception; part of drafting NPA policy
· Overseeing the development of the Scorpions organized crime; money
laundering and racketeering subject matters
· Public governance matters
· He has occupied previous public sector leadership roles in government
· Risk and governance expertise
Mr Davids has developed an extensive portfolio in the area of criminal litigation; policy drafting; presentations in area of organised crime; corruption and public governance .
He has qualifications in Law and Business and has combined expertise in law; public sector leadership; public policy drafting and implementation.
He has received numerous commendations in the NPA; his contributions recognised by various national ministers and international dignitaries; and industry experts. He has assisted and advised foreign governments in the development of prosecution and anti-corruption strategies and policies. He has given presentations locally and internationally on these matters as well as providing input for publications on public governance issues.
Mr Davids has also represented the country internationally at corruption seminars and respected internationally as anti-corruption principal.
See other speakers