Steve Nicholls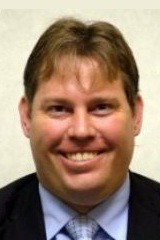 ​Steve Nicholls is the Programme Manager for Climate Change, Water and Biodiversity at the National Business Initiative (NBI). In this role Steve runs the programmes that harness the collective effort of member companies across the areas of Climate Change, Water and Biodiversity. This affords him excellent exposure to company best practice as well as the opportunity to connect NBI members with Academic and Civil Society specialists as well as a number of large Donors working in the area of sustainability. Key focus areas are reporting and disclosure, finance, policy and monitoring and evaluation of carbon emissions. These projects include the CDP Water and Climate Change programmes, probably the largest repository of corporate climate change and water data in South Africa. Recently he has been working with the financial services sector looking at the barriers to the availability and uptake of low-carbon finance.

Steve has worked in Academia doing research on transport optimisation and responsible investment as well as guest lecturing on a variety of sustainability related topics (GIBS, WITS, Stellenbosch, UNISA, Pretoria). He has worked at Stellenbosch University and UNISA and has lectured on roads engineering and transport engineering in a Forestry and Agriculture context. Steve sits on a number of advisory panels to a few universities on their sustainability, climate change and biodiversity programmes (GIBS, Pretoria and UNISA).

For the most part Steve has worked in the consulting industry in the United Kingdom and South Africa and has worked on projects in Europe and Southern and East Africa. Steve has worked across a number of sectors including Mining, Telecoms, Government, Oil and Gas, Financial Services and Retail. Prior to joining the NBI Steve worked within the strategy team at Accenture and headed the sustainability services function for Accenture across Africa. Steve has also worked within KPMGs advisory and assurance team and has completed a number of advisory, reporting and verification engagements on sustainability and voluntary carbon credit data. His speciality is the integration of sustainability issues into governance, risk management and strategy. Steve also spent a few years working in the United Kingdom looking at the sustainability risk inherent in the supply chains of major UK and multi-national retail companies.

Steve is an ACCA Sustainability Reporting Awards judge and previously chaired the External Review Panel of Anglo Platinum. He was lucky enough to assist the Government negotiation team at the Rio+20 Summit in 2012. Steve holds an MSc from the University of Stellenbosch and completed an executive education programme at WITS in 2011.
See other speakers